Case Study
THE DARK KNIGHT OF THE PLATE ROLLING MACHINES (DEA 3R 30-40)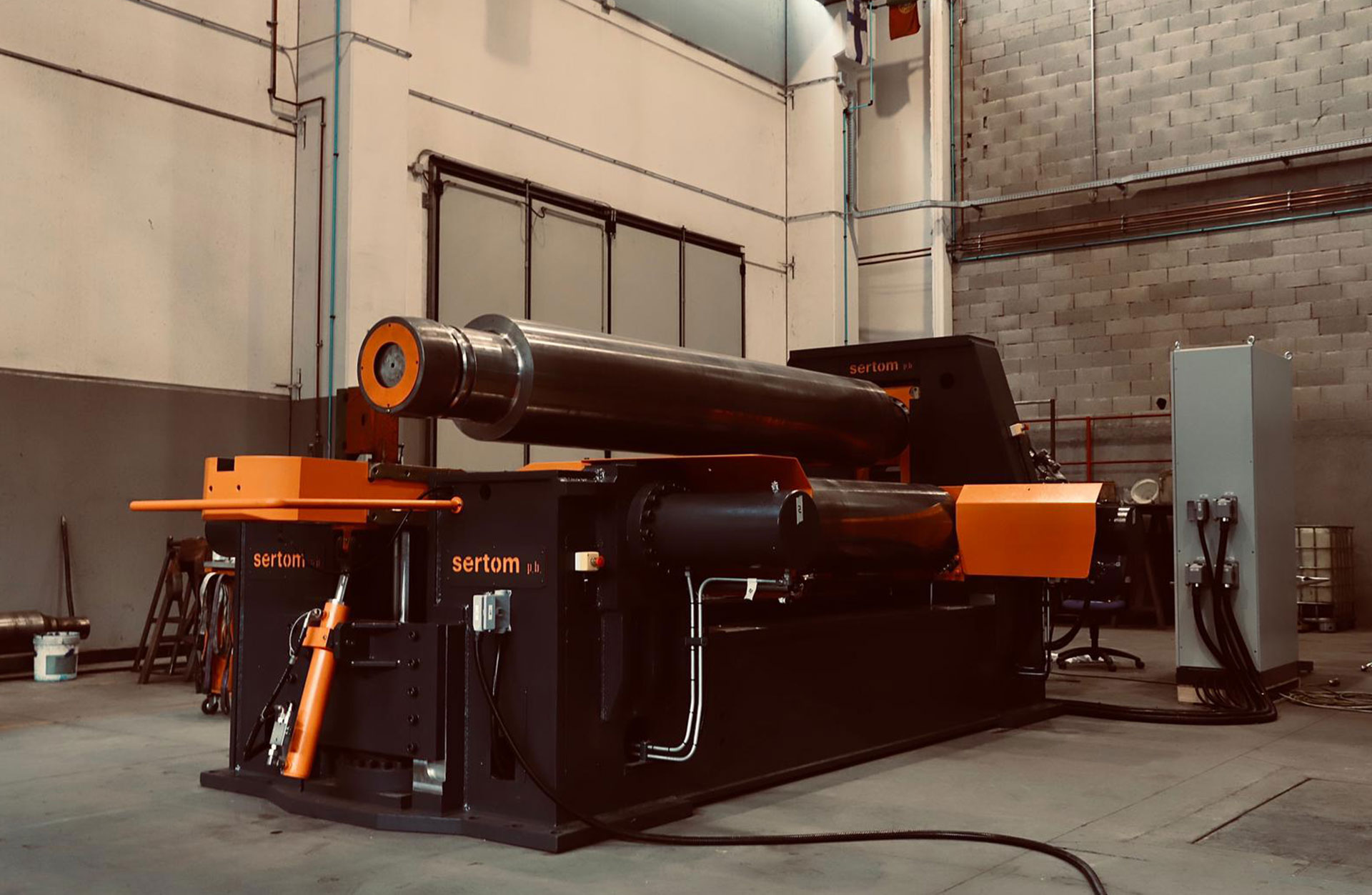 Hemaco srl is one of the top players in the design, manufacture, control and testing of shells and tubes, heat exchangers, columns, filters, air coolers and pressure vessels for the most varied applications.
Their workshop is located in a strategic point, the industrial area of San pietro Mosezzo (NO), 50 km far away from Milano (IT)
They were looking for a solid, simple and reliable machine to bring this activity back into their company which so far has been completely left to external suppliers, in order to allow them to give the right production autonomy in a market where delivery terms are increasingly restricted.
They needed a special plate rolling machine with very specific features:
The machine had to roll 50 mm over 3000 mm width;
The software had to have a friendly user interface, but at the same time the customer wanted to be able to do a very intuitive check if the machine had any electrical or electronic problems;
The machine had to be designed without any requirement of foundation pit;
After a careful market research, Sertom PB has been their favorite supplier of this very special plate rolling machine, they recognized that our machines are very strong, very heavy and ensure greater reliability in the main components if compared to other competitors. Moreover, they preferred to work with a historical company and a family business, since they always try to establish a long-lasting collaboration relationship instead of a simple economic agreement that is advantageous but limited in time.
To satisfy the customer needs, we developed a machine that has a working height of 1.1 meter and the weight of the machine is 40 tons, we used only hydraulic steel pipes in order to avoid leaks.
The machine is very precise, it has a tolerance of 0.1 mm
Instead of using the metal safety ropes, we used sick barriers, in a very hidden position, to prevent them from bothering the operator while working but at the same time they can guarantee his safety.
The client said so far the machine has been satisfactory beyond all expectations. They were also very satisfied by the availability and collaboration shown by the Sertom PB team both in the construction phase and in the installation and training of the personnel destined to use the machine, confirming the goodness of the choice made.
This demonstrates for the umpteenth time Sertom PB reliability and its ability to satisfy specific customer needs.