Case Study
SERTOM PLATE ROLLING MACHINE FOR CORRUGATE PLATES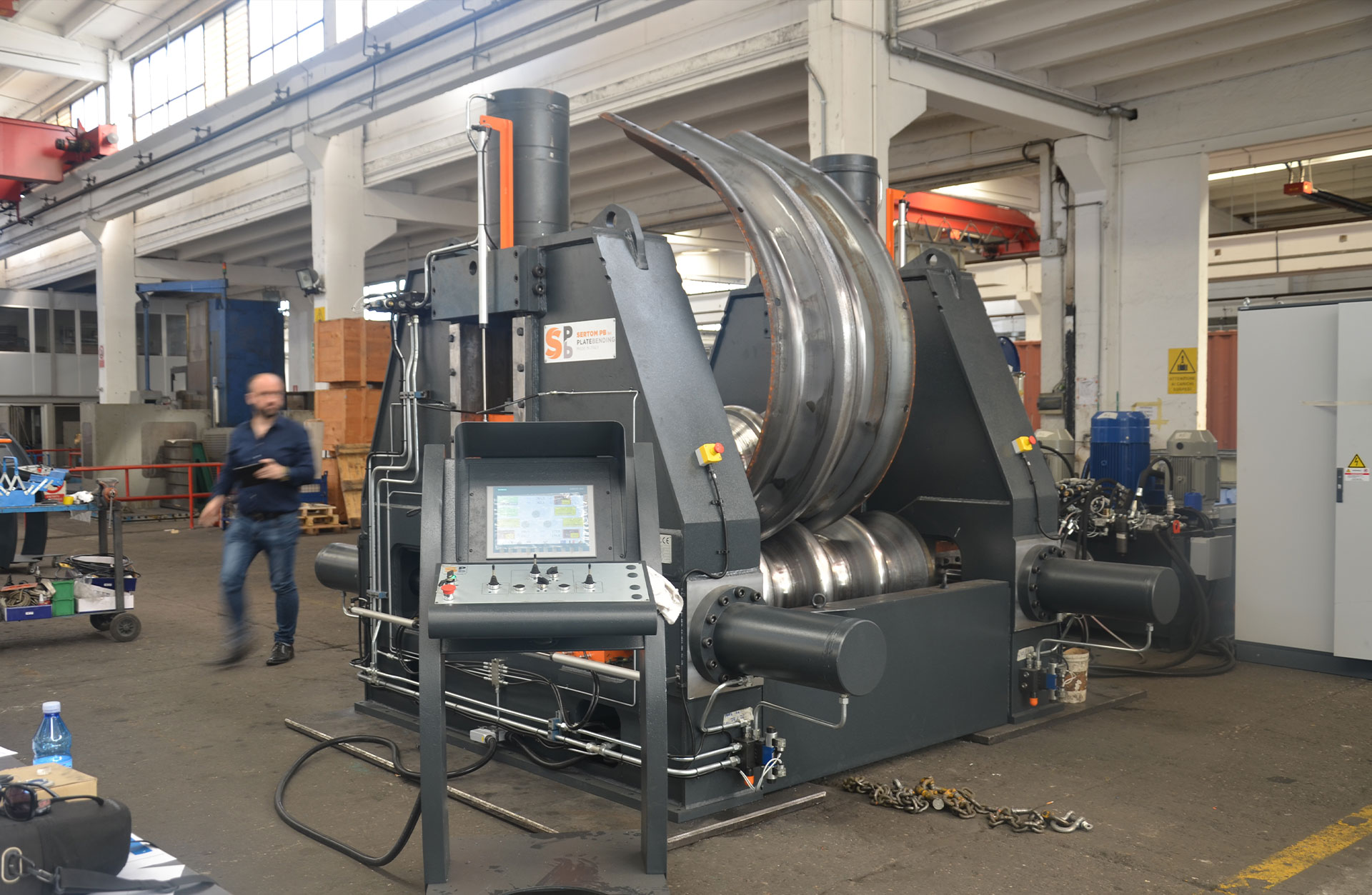 Since 60 years SERTOM manufacture plate rolling machines for big corrugate plates.
The first of these plate roll machines is a prototype ( because it was the first machine for so thick and strong corrugate plates ) for a canadian leading company in the production of bridges, steel structures, and corrugated pipes. This plate roll machine is still in production. All the 3 roller are motorized by hydraulic motor connected with a reduction gear.
Thanks to the positive experience made in Canada, SERTOM has become the only manufacturer of corrugated plate roll machines for big thickness.
We started the production of a large number of this type of plate roll machines for a group situated in Sweden and with approximately 30 companies on the whole european territory.
The last of these plate rolling machines it was delivered to Russian Federation and produce a corrugated plate with the following characteristics:
→ MATERIAL: S355 J2
→ THICKNESS: up to 12mm
→ AREA MOMENT OF INERTIA: Up to 120.000 mm4
The total force of the plate rolling machine is 500 ton, and as there is a considerable creep between the corrugated plates and the roller, we used a special steel designed to fit moulds, tools and dies.
We did quenching and tempering for make the rollers more stronger and harder.
A very stimulating challenge for our technical office was finding the correct shape of the roller of the plate rolling machine, because the corrugation of the plate wasn't perfectly the same of the theoretical corrugation.
So we do some tests to improve the shape of the rollers of the plate rolling machine as much as possible so that it fit perfectly with the corrugated plate.
The result is a SERTOM plate roll machine very powerful and tailored to the costumer needs.