News
THE PRODUCTION PROCESS OF PLATE ROLLING MACHINES ROLLS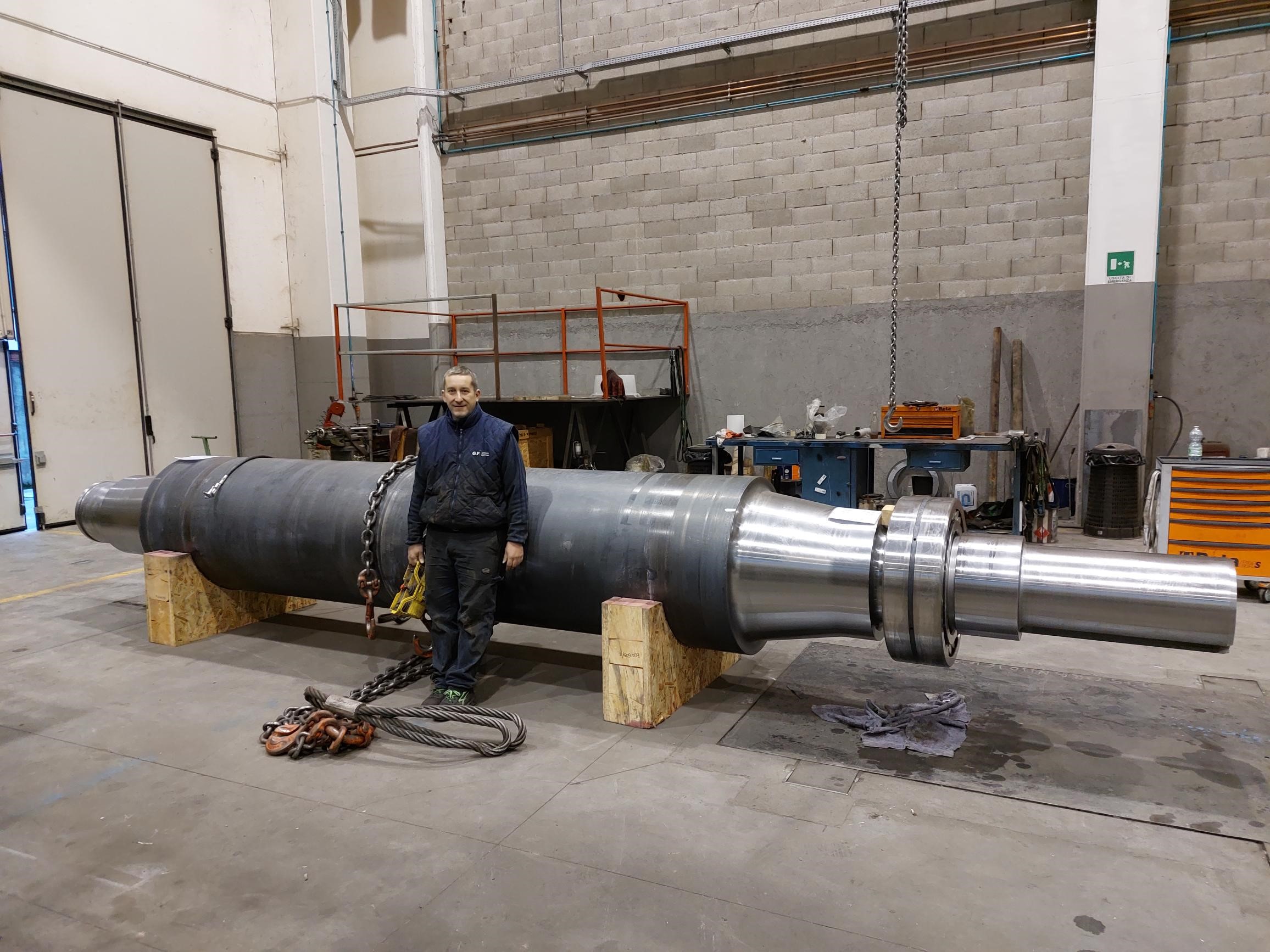 The rolls in hydraulic plate rolling machines are very important components and a lot of attention must be paid in the design and production phase.
In fact, they are the most expensive part of the hydraulic plate roll, and it takes a very long time to be replaced, causing important production stops (for larger rollers they could even take up to a few months). Many manufacturers of hydraulic plate rolls (especially the smaller ones) use rolls obtained from drawn round steel bars, to save on the cost of the roll.
However, laminated round steel products have much problems:
There are often porosities in the steel, which can lead to the initiation of fatigue cracks, with consequent cracking of the roller.
The crystalline grains do not have a precise orientation, and therefore have less resistance capacity.
Lower compactness of the roller which translates into lower toughness and lower impact and compression resistance
WHY CHOOSE US FOR THE PRODUCTION OF ROLLS FOR HYDRAULIC PLATE ROLLER MACHINE
This is why Sertom manufactures rollers for plate rolling machines only from forged pieces, with a high reduction ratio of the starting ingot.
The most used material for our rollers is 42 CrMo4, but the material is chosen according to the customer's needs. In fact, high-strength steels are often used, such as 40 NiCrMoV 16KU and 65 MnCrMo4 for hot plate rolling.
After forging, the piece is roughed on the lathe and subsequently the quenching treatment (hardening and tempering) and finishing on the lathe. Hardening is a very drastic process and for large pieces it can lead to internal tensions, both thermal and structural. Therefore, the tempering phase after hardening is a fundamental phase for the correct production process of the roller, because it ensures a good compromise between hardness and toughness.
The quenching heat treatment is carried out after the roughing of the roller, to allow the hardened layer to go deeper.
This process guarantees excellent performance of the hydraulic plate rolls for its entire useful life.
For more information or to request a quote, please do not hesitate to contact us.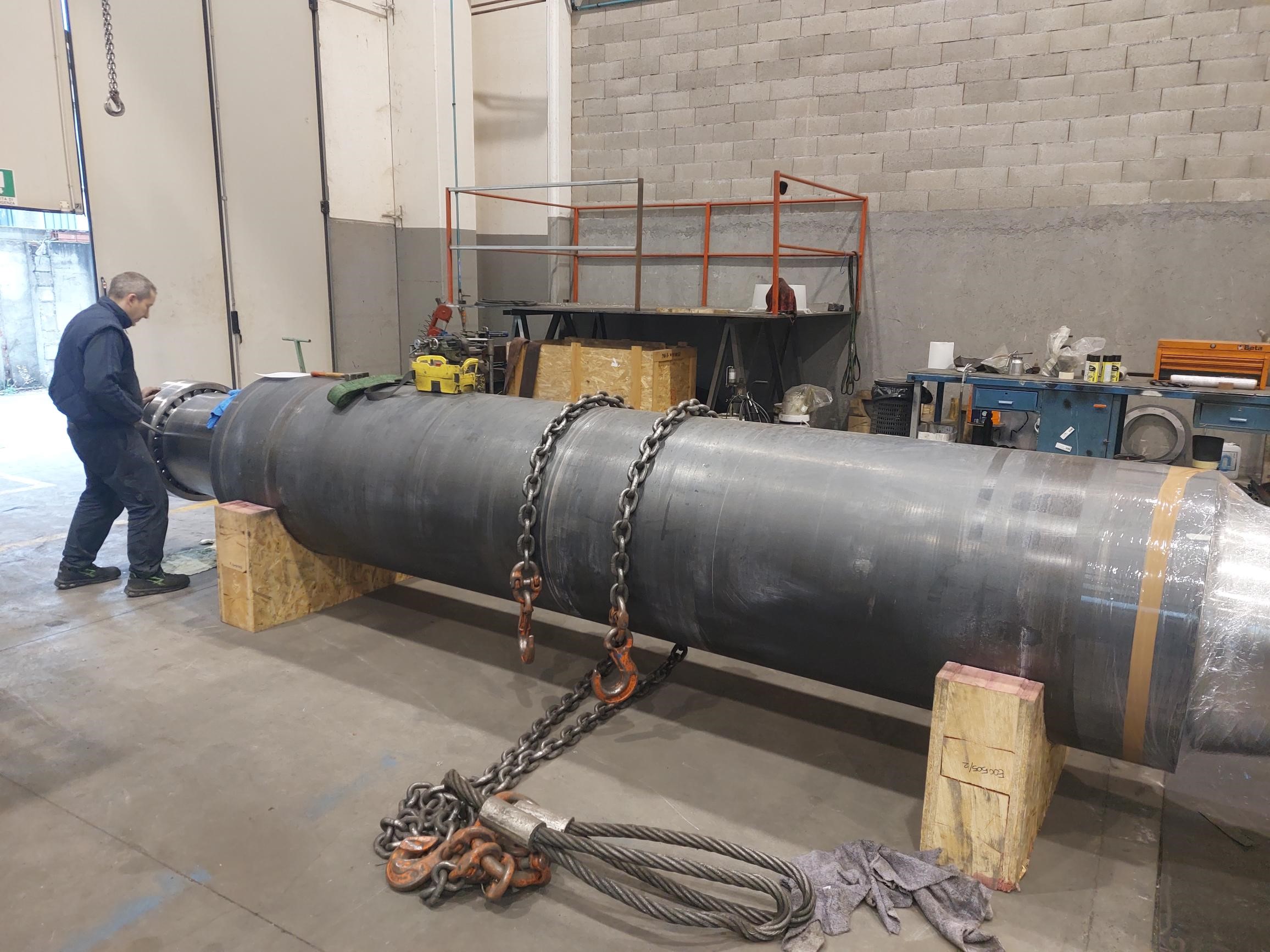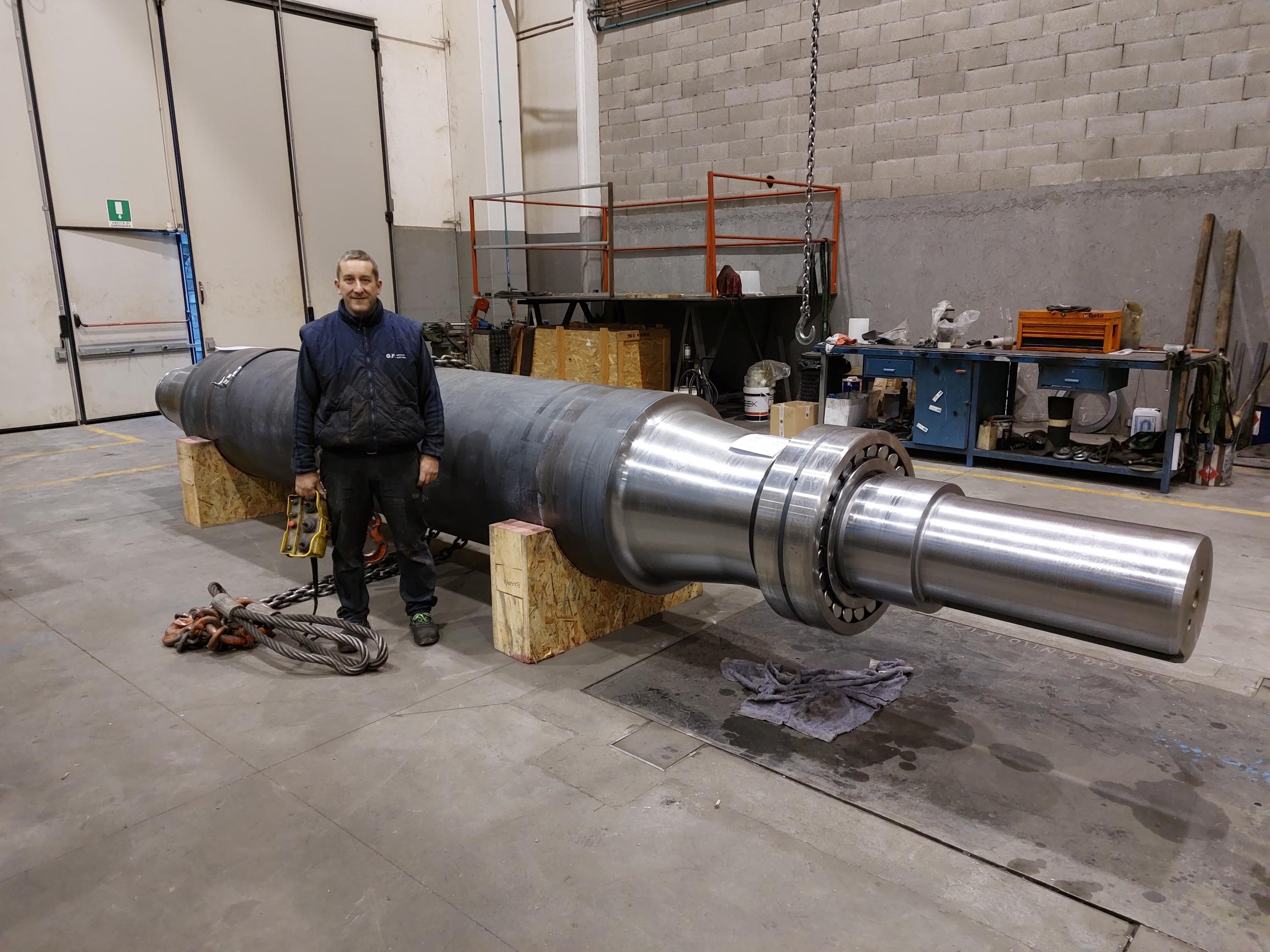 In the images above, a 160mm x 4000mm plate rolling machine roll.